Tulare Backyard Brew Fest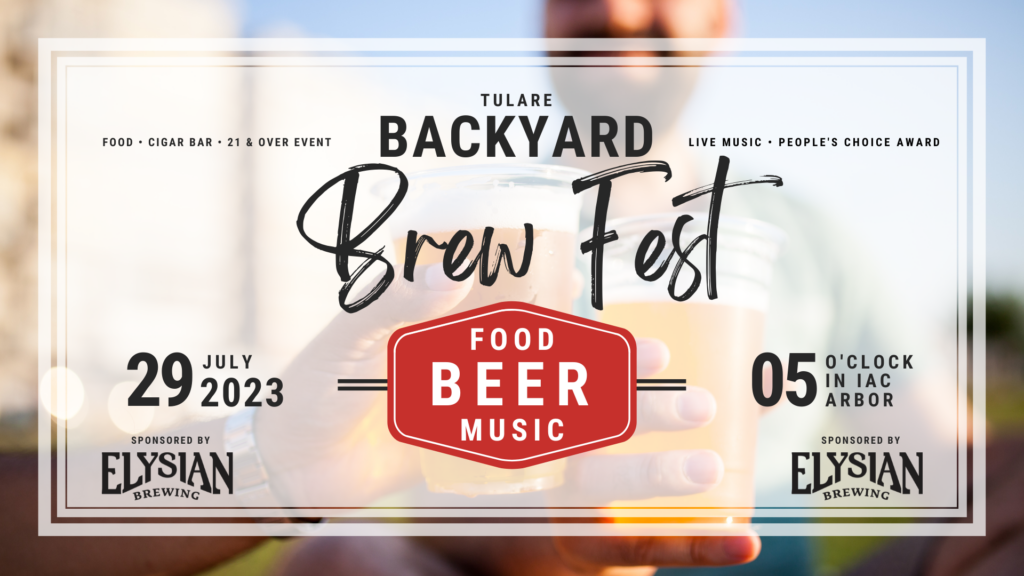 Event FAQ
Tulare Backyard Brew Fest will take place on Saturday, July 29, 2023. The event is from 5:00 P.M.- 9:00 P.M at International Agri-Center® on the Arbor Lawn in Tulare, California.  
Please do not drink and drive. We recommend having a designated driver. Our event offers designated driver tickets for only $10. 
Location: 4500 South Laspina Street, Tulare, CA 93274 
Parking: Free parking is available at Gate A off Laspina
Admission includes unlimited sampling! You will be given a glass to use when sampling. As there will be many beers to try, please know your limits. There will be complimentary water, so please stay hydrated. 
We are happy to announce the following participating breweries.
Elysian Brewing Co.
Central Coast Brewing
Central Valley Worthogs Homebrew Club
Firestone Walker Brewing Co.
Hop Forged Brewing Co.
House of Pendragon Brewery Co.
Incinerati Brewing Co.
Kaweah Brewing Co.
Kona Brewing Co.
Mad Duck Craft Restaurants & Brewery
Panchos Punch Michelada Mix
ProMix 559
Raising Cane's
Riley's Brewing Co.
Salty Walrus Brewing Co.
Scotto's Wine & Cider
Sequoia Brewing Co.
Sicky Boyz Michi Mix
SLO Brew
Summer Fox Brewery
TC Hops – Tulare County Home Brewers
Temblor Brewing Co.
Tioga Sequoia Brewing Co.
Complimentary snacks and/or non-alcoholic beverages will be provided by: 
Tulare Meat Locker and Sausage Company
Galaxy Theatres Tulare
Raising Cane's
There will also be food for purchase from the following vendors:
Braised Foods
Catering with Noel
Gab's Burgers
Mr. Lumpia and More
Off Road Pizza
Tacos San Marcos
Que Concha
more to come…
BRING VALID ID to be allowed entry.
If you purchased your ticket online, please bring the scannable code for entry. If you purchased a physical ticket, please make sure to bring your physical ticket.
Make sure to dress comfortably and wear some comfortable shoes! As it will be very sunny, please wear sunscreen or a hat. 
There will be live music during the event.
This event is a 21 or older event, so please keep children and infants at home. Pets are not allowed.
Yes, there will be security at the door and around the event.
While there is unlimited sampling of craft beer, cash and debit cards are always nice to have. We are having food trucks and a cash only raffle. So, bring some cash if you're interested in either.
Our event has limited seating, but there are tables around IAC Arbor. We do recommend our guests circulate and sample from breweries. As the IAC Arbor is a shady and grassy area, you can rest anywhere.  
Saturday, July 29 • 5:00 p.m – 9:00 p.m.
IAC Arbor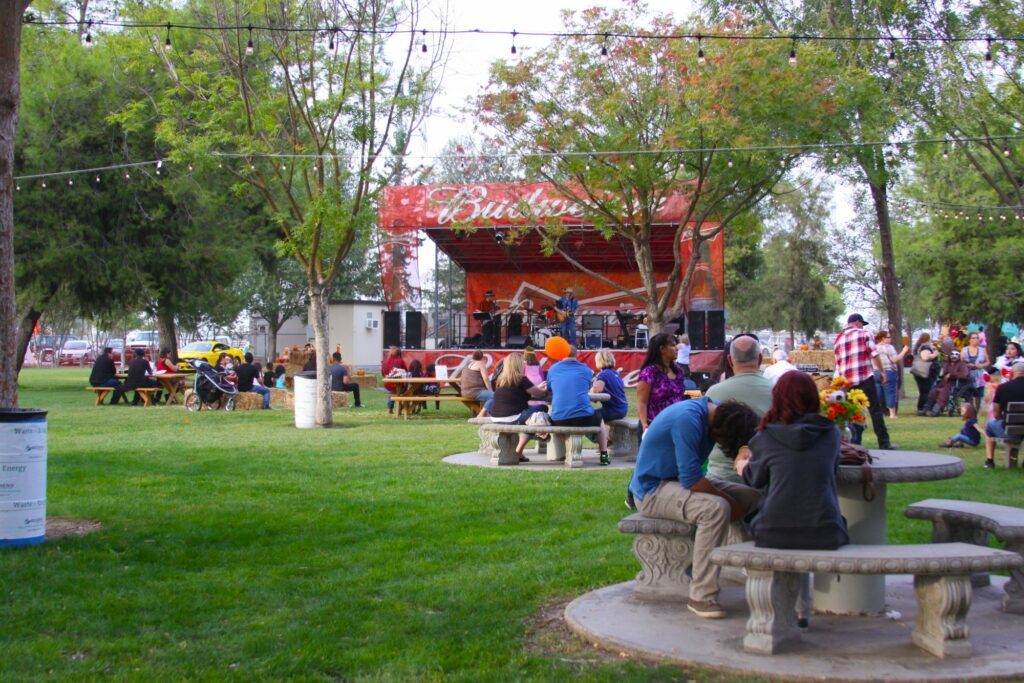 2022 Lineup Poster
Last year's participants!
2022 Lineup